Environmentally-Friendly Cabinets for
an Environmentally-Friendly Kitchen
Royal Cabinet Company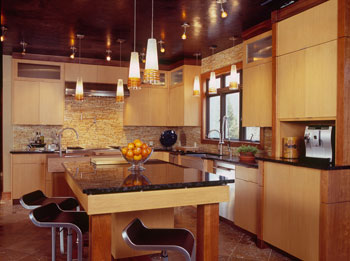 In todayís busy world, it is easy to forget that our quality of life depends on the quality of our environment. Thatís why, as we look to the future, we must make every effort to reduce environmental impact and encourage sustainable environmental practices.

At Royal Cabinet Compan we are proud to stand up in support of our environment in every aspect of the cabinet manufacturing process. In an effort to spread environmental awareness, we are pleased to launch a new division of custom cabinetry products called New Leaf Cabinets.



New Leaf Cabinets is dedicated to preserving our forests, reducing energy consumption, and minimizing harmful emissions that pollute the air we breathe. Click the New Leaf Logo (to the right) to learn more about how we are working together for a better quality of life for everyone.