Craftsmanship, Woodworking & Quality Custom Cabinetry at Royal Cabinet Company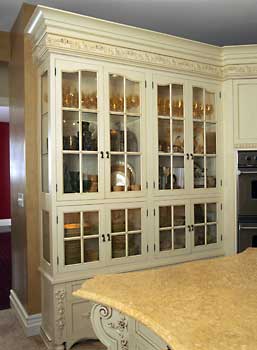 Quality Custom cabinetry is about craftsmanship, and fine woodworking. Royal Cabinet Company takes great pride in offering quality craftsmanship with every cabinet we create including the variety of our door styles, hardware selections, and the hand rubbed custom finishes of the Jewel Finish Collection.

Royal cabinets' craftsmanship guarantees every cabinet is customized to you and your living space.

Unlike other manufacturers, we build every cabinet to the nearest 1/25th of an inch in width, height, and depth. Our dedication to detail provides our clients with completed cabinet projects designed to surpass expectations. Like all the best furniture, Royal cabinets are built to last because you deserve the best!